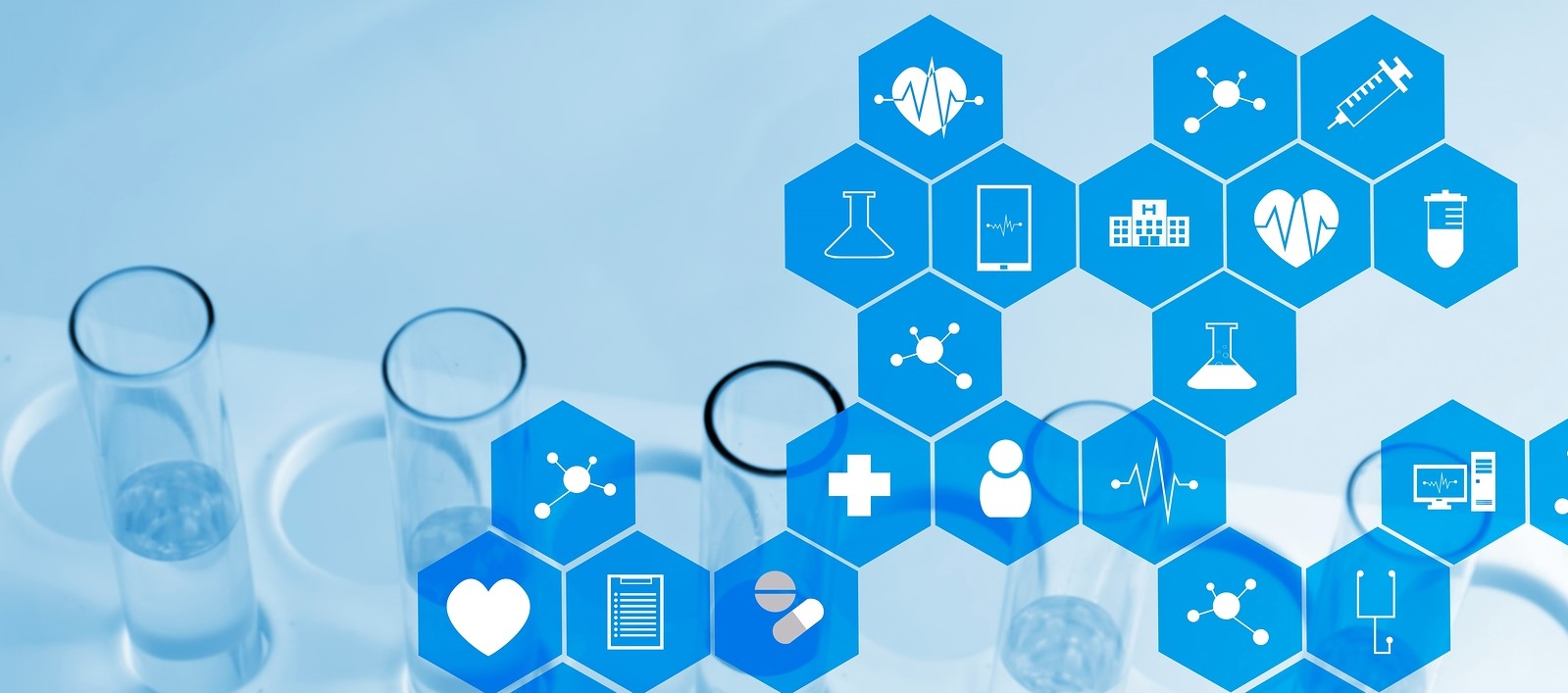 Acetyl-L-Tyrosine is a type of L- L-Tyrosine is important for the formation of epinephrine, nor-epinephrine, dopamine and serotoninyrosine supplement that the body converts to Tyrosine.  L-Tyrosine a has benefits for mental health and mental performance.  L-Tyrosine is important for the formation of epinephrine, nor-epinephrine, dopamine and serotonin.
Algal oil is the oil that is derived directly from algae. This oil contains DHA, which accounts for 97 percent of the omega-3 fats in the brain. Unfortunately, not enough American people get enough of it. Algal oil is a vegetarian DHA oil that does not come from cold-water fish. As scientists and doctors realized how important omega-3 fatty are for Americans, they began to research other ways to get these essential fatty acids other than using fish.
Alpha GPC contributes to increased memory formation and learning. It is a cholinergic compound that rapidly delivers choline to the brain.
Gooseberry, also known as Amla has been used for generations around the world for its high nutritious values. By adding Gooseberry, you get an excellent nutrition source to help stabilize blood sugar and satisfy the body's cravings for nutrients.
We use a patented Aloe technology to increase absorption of all the ingredients in our products. Better absorption means better results for your body and your wallet.
Ashwagandha is natural herb has been shown to help alleviate the symptoms of stress, lack of energy and concentration. It helps the body stabilize blood sugar and deal with anxiety.
Biotin is a water-soluble B-vitamin also called vitamin B7. Biotin is often recommended as a dietary supplement for strengthening hair and nails. Biotin is an important component of enzymes involved in metabolizing fats and carbohydrates, influencing cell growth, and affecting amino acids involved in protein synthesis.
Black Pepper is also very effective at increasing the absorption of the other nutrients. along with Aloe will boost the absorption so you get maximum results.
Brown rice protein powder has many benefits for health and fitness. It provides a convenient source of protein nutrients for vegetarians and others who follow restricted diets. Like white rice, brown rice is a grain that contains natural starches and proteins, the difference being that brown rice still contains its bran or natural fiber content. Since brown rice protein powder is considered hypo-allergenic, it may also make an excellent choice for individuals with dairy, soy and/or gluten allergies.
Natural Caffeine energizes you and helps reduce your desire to eat, especially when you are tired. Equivalent to a 1/2 cup of coffee, this gentle energy boost will get you through the mid-morning or mid-afternoon slumps. Because it is natural caffeine, there is no jitters, or dangerous side effects.
Carnitine is present in almost every cell in the body. It plays a crucial role in energy production, as it is responsible for transporting fatty acids to the mitochondria.
Cissus Quadrangularis is a plant that is a part of the grape family. Researchers say it helps promote weight loss by suppressing appetite as well as increasing fat burn in the body.
This wonder oil benefits in skin care, hair care, weight loss, treating yeast infections, improving digestion, and boosting immunity against a host of infections and diseases.
Cognizin Citicoline is a clinically tested substance that is designed to supply your brain with the energy it needs to stay sharp. Citicoline is a naturally occurring nutrient found in the brain that increases phosphatidylcholine, the substance that is responsible for healthy brain function. 
Health benefits of cocoa include relief from high blood pressure, cholesterol, obesity, constipation, diabetes, bronchial asthma, chronic fatigue syndrome, and various neurodegenerative diseases. It possesses mood-enhancing properties and exerts protective effects against neurotoxicity.
FORTIGEL® is an innovative ingredient for the regeneration of joint cartilage. Collagenous protein makes up nearly 70% of cartilage mass. Optimized specific collagen peptides of FORTIGEL® have been proven to activate the growth of new cartilage by stimulating cells helping to ease joint discomfort and make the joints smooth and mobile. By keeping people physically active and mobile, FORTIGEL® can improve quality of life.
VERISOL® addresses the main concerns of women with regard to aging skin: elasticity and firmness as well as wrinkles and cellulite. It is supported by the belief in the effectiveness of "Beauty from within" anti-aging measures. The majority of women are familiar with the term "collagen". Since collagen is a substance that is produced by the body, it is perceived as being "natural". VERISOL® represents a real alternative to all available anti-aging measures, possibly even including the more drastic measures, due to the relatively short period of time needed to achieve visible effects. Finally, it provides consumers with the opportunity to enhance their personal care and to do "something good" for themselves.
Fiber is a type of carbohydrate that the body can't digest. Though most carbohydrates are broken down into sugar molecules, fiber cannot be broken down into sugar molecules, and instead it passes through the body undigested. Fiber helps regulate the body's use of sugars, helping to keep hunger and blood sugar in check.
Children and adults need at least 20 to 30 grams of fiber per day for good health, but most Americans get only about 15 grams a day.
Omega-3 essential fatty acids, "good" fats that have been shown to have heart-healthy effects. Each tablespoon of ground Flaxseed contains about 1.8 grams of plant omega-3s.
Some call it one of the most powerful plant foods on the planet. There's some evidence it may help reduce your risk of heart disease, cancer, stroke, and diabetes.
GABA is a neurotransmitter that assists in transporting messages from the brain to the nervous system. GABA has a natural calming effect and is known for relieving anxiety, improving mood, and increasing your overall sense of well-being. In addition, it has been used to improve focus in people with ADHD. 
Garcinia Cambogia reduces appetite and cravings as well as increases energy and helps regulate blood sugar. It also has been shown to promote a more positive mood.
Gingko Biloba is an herb that improves blood flow to the brain and acts as an antioxidant. Gingko Biloba boosts memory and increases cognitive speed.
Glucuronolactone is a naturally occurring substance that is an important structural component of nearly all connective tissues.  Glucuronolactone is implicated as an agent which may be helpful for enhancing cardiovascular functioning, improving athletic performance and promoting alertness.
Grapes have long held high status as being one of the world's most popular fruits, and they just so happen to be loaded with miracle nutrients that can help reverse the aging process while warding off degenerative diseases.
The skins and seeds of grapes are particularly remedial for human health because they contain a treasure trove of powerful antioxidant compounds that science has linked to vibrant quality of life and longevity.
Combinations of green vegetables that have been dried and blended into a powder, greens powders are designed to help you easily score an array of health-boosting vitamins and minerals.
These greens can assist your body with improved immunity, energy levels, exercise performance, nutrient absorption, fat loss and hormonal health.
Green Tea has shown the ability to suppress appetite by way of its effect on brain chemicals. These natural chemicals activate the nervous system to reduce the desire for food.
Guarana is a plant named for the Guarani tribe in the Amazon, who used the seeds to brew a drink. Today, Guarana seeds are still used as medicine. Guarana is used for weight loss, to enhance athletic performance, as a stimulant, and to reduce mental and physical fatigue.
Huperzine is becoming widely known as a natural way to greatly increase mental focus and brain power. It works as a cognitive enhancer that increases acetylcholine. Acetylcholine is a learning transmitter and is also involved in muscle contraction. 
L-Theanine  is an amino acid that has a relaxing effect and when combined with caffeine is proven to promote cognition and attention in the brain.
Omega Powder - Algae Source
The product, which is derived from algae, contains a high concentration of EPA/DHA and provides benefits similar to that of krill and fish oil.
Perfect for Vegans.
Brown rice protein powder has many benefits for health and fitness. It provides a convenient source of protein nutrients for vegetarians and others who follow restricted diets. Like white rice, brown rice is a grain that contains natural starches and proteins, the difference being that brown rice still contains its bran or natural fiber content. Since brown rice protein powder is considered hypo-allergenic, it may also make an excellent choice for individuals with dairy, soy and/or gluten allergies.
Pea protein powder is becoming a fast favorite for gym-goers and health-conscious people alike. Not only is it gluten and dairy-free, it's been proven to be spectacular for your kidneys and heart.
Pea protein powder is among the most hypoallergenic of all protein powders, as it contains no gluten or dairy. It's also easy on the tummy and doesn't cause bloating, a common side effect of many other protein powders.
Raspberry Ketones have created a buzz over the weight loss benefits of this ingredient in raspberries. Researchers believe it works to eliminate fat storage in the body and to enhance metabolism.
Red fruits and vegetables in particular contain nutrients that maintain healthy blood pressure, discourage growth of tumors, reduce bad cholesterol, reduce the risk of prostate cancer in men, and help prevent arthritis.
Taurine is one of the most essential substances in the body. Taurine promotes cardiovascular health, insulin sensitivity, electrolyte balance, hearing function, and immune modulation. Its benefits are so broad and extensive that scientists have described Taurine as "a wonder molecule."
Studies show that Taurine combined with caffeine improves mental performance.
Vitamin A is a fat soluble vitamin that is also a powerful antioxidant. Vitamin A plays a critical role in maintaining healthy vision, neurological function, healthy skin, and more. Vitamin A, like all antioxidants, is involved in reducing inflammation through fighting free radical damage
Vitamin B12 benefits your mood, energy level, memory, heart, skin, hair, digestion and more. Vitamin B12 is also an essential vitamin for addressing adrenal fatigue, multiple metabolic functions including enzyme production, DNA synthesis and hormonal balance, and maintaining healthy nervous and cardiovascular systems
Vitamin C helps to repair and regenerate tissues, protect against heart disease, aid in the absorption of iron, prevent scurvy, and decrease total and LDL ("bad") cholesterol and triglycerides. Research indicates that vitamin C may help protect against a variety of cancers by combating free radicals, and helping neutralize the effects of nitrites (preservatives found in some packaged foods that may raise the risk of certain forms of cancer). Supplemental vitamin C may also lessen the duration and symptoms of a common cold, help delay or prevent cataracts, and support healthy immune function
Vitamin E is key for strong immunity and healthy skin and eyes. Vitamin E supplements have become popular as antioxidants which are substances that protect cells from damage
Yerba Mate helps with weight loss by acting as an appetite suppressant. It also increases fat metabolism and improves the effectiveness of other weight loss herbs when they are combined with Yerba Mate.
These claims have not been evaluated by the Food and Drug Administration. This product is not intended to diagnose, treat, cure or prevent any disease.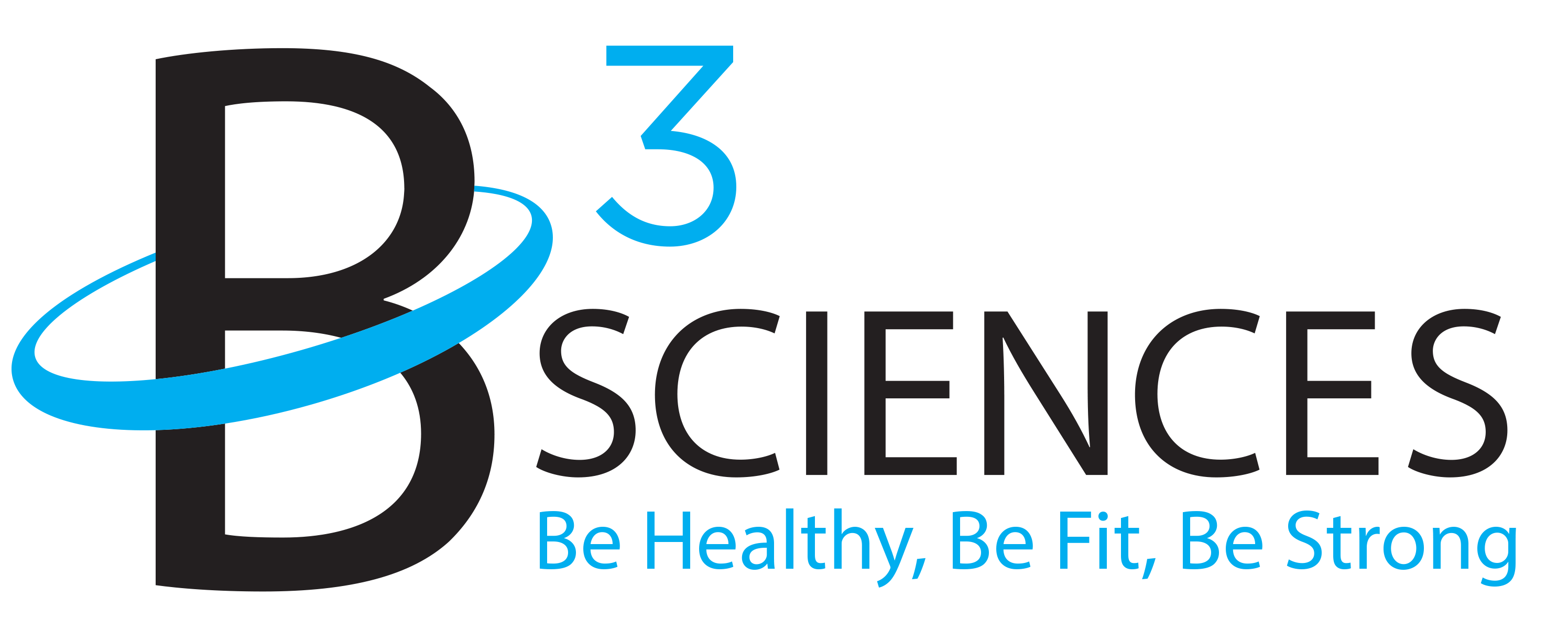 © 2018, 2019, 2020 B3 Sciences Inc. All rights reserved. B3 Sciences is the owner of the B3 Sciences trademarks, and all related designs, logos, copyrights, and other intellectual property
INCOME DISCLOSURE STATEMENT
B3 Sciences is a new company and the potential earnings for Independent Consultants cannot be determined until a multi-year track record for Consultant earnings are established. B3 Sciences nor its Consultants should never make representations or claims of specific incomes that can be earned unless the income is tied to specific examples of specific bonuses that are generated by specific sales of B3 products.
Statements on this website have not been evaluated by the Food and Drug Administration. These products and exercise systems are not intended to diagnose, treat, cure, or prevent any disease.
Results vary depending on starting point, goals, and effort. Exercise and proper diet are necessary to achieve desired results.
Consult your physician and follow all safety instructions before beginning any exercise program or nutrition plan, or using any supplement or meal replacement product, especially if you are pregnant, breastfeeding, have any medical condition, or are taking any medication. The contents on our website are for informational purposes only, and are not intended to diagnose any medical condition, replace the advice of a healthcare professional, or provide any medical advice, diagnosis, or treatment.